THE SCOPE
Operations should be lean and hassle-free. ETH offers a set of packaging services that enables customers to focus on their core products and processes to grow their business. Packing, kitting, warehousing, just-in-time delivery, and containerization are examples of services that we custom build to meet the specific requirements of our customers.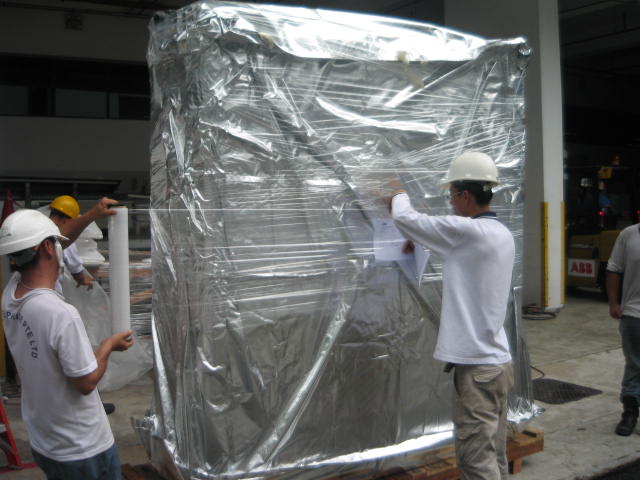 ON-SITE PACKING SERVICES
Our experienced personnel assemble cases and load equipment at the customer's site. This service is preferred where the equipment is too heavy or sensitive to be moved prior to packing. Another advantage is that the customer can oversee the loading and packing.
STUFFING & UN-STUFFING OF CONTAINER
We offer Container Lashing and Choking such as chord straps, nylon straps, ratchet and belts that helps choking the movement of the cargo in the container. We offer container lashing products at an affordable price, and they are durable and long lasting in nature.
Valued Added Service
Air bag Protection
Chocking & Lashing
Transportation & Mover